"Straighten Your Teeth in Months"
Are you self conscious of your smile because your teeth are crooked?
If so, then you are not alone! Many adults are embarrassed by their teeth and think it's too late to have them straitened. Do you feel that you would smile much more if you were proud and confident of the way your smile looked to others? You can achieve a beautiful and lasting smile that makes an impression of who you really are instead of having to hide behind it.
Adult Braces: They're Not Just for Kids Anymore
The boom in cosmetic dentistry is prompting more adults to consider wearing braces to straighten their teeth, something once thought of as a rite of passage for teens. So if you think you're too old for braces, think again. Some adults are even opting to get braces at the same time their children do!
Nobody wants to wear braces though! They're unsightly, painful, and just plain bothersome. Eating is a hassle, chewing gum is problematic, and any lover can tell you that kisses just aren't the same with braces. For adults, the prospect of getting braces at a later age can also be quite embarrassing.
Traditionally, metal brackets were the only option for braces
Despite their need for orthodontic treatment, however, adults are often averse to wearing traditional fixed appliances with wires, bands, and brackets. Most people prefer not to show a mouth full of metal when they smile.
Fortunately, clear, invisible braces, such as Invisalign®, are available
Invisalign is clear and practically invisible, so nothing gets in the way of your new smile. No wonder Invisalign is the choice of over half a million people!
Would you rather have a mouth full of wires and rubber bands or clear removable aligners?
Invisalign® is a popular choice among adult orthodontic patients and Dr. Ragsdale is a specially trained and certified Invisalign® dentist in Austin, TX who treats many of those patients already.
Don't sacrifice your appearance
Invisalign has been the favored alternative for many people looking to straighten their teeth without going through the discomfort and embarrassment that traditional metal braces often bring. It's a win-win situation with Invisalign – straight teeth without sacrificing your appearance!
What is Invisalign?
Invisalign is the invisible way to straighten your teeth without the use of traditional, metal braces. Teeth are moved gradually using a series of custom-made, removable, clear plastic aligners.
Invisalign is proven effective. Since Align Technology, Inc.'s founding in 1997, over
500,000 patients have been treated with Invisalign. You can visit the Invisalign website for more information.
How does Invisalign work?
Patients wear each set of aligners approximately two weeks and are allowed to carry on their normal, active lifestyles; just take the aligners out to eat, drink, brush and floss!
During the multi-stage program, patients visit the dentist around once every 4-6 weeks to monitor their progress.
Total treatment time averages anywhere from nine to fifteen months, depending on the case.
What are the benefits of using Invisalign?
Health Benefits of Straighter Teeth
Healthier Gums
Easier Cleanings
Improved Chewing and Speech
Decreased Risk of Trauma and Abnormal Wear
Crooked teeth can put extra stress on your supporting tissue, possibly causing gum disease and tooth loss. A beautiful straight smile will not only give you a new found confidence, but your teeth will be easier to clean, which makes for a longer lasting smile, increased dental health and the proper bite will reduce head and neck pain.
Hygienic Benefits of Invisalign
Comfortable – No more pain from metal wires tugging on your teeth to move them! Invisalign works by gradually moving teeth, targeting different areas each week to achieve the desired results as outlined by your doctor.
Removable – The convenience of removable aligners allows you to eat what you want and still brush and floss as usual.
Invisible – Invisalign is made to fit your lifestyle, so practically no one will know you're wearing the aligners. Experience the freedom of a straight, beautiful smile throughout your entire treatment!
How much does Invisalign® cost?
Cost of Invisalign treatment
We know that cost is a big question for anyone considering dental or orthodontic work.The truth is, Dr. Ragsdale can only determine the cost for your specific treatment depending on the kind of treatment you need and how long it will take. Invisalign treatment is usually similar to the cost of traditional braces—it can start in the ballpark of $3500 and go up from there. The national average for Invisalign is about $5,900 and $3,000 for Invisalign express. We offer flexible and affordable monthly payment plans, many with no down payment and no interest.
Does insurance cover Invisalign cost?
Because medical benefits differ significantly from policy to policy, you should review your coverage. However, if you have orthodontic coverage, Invisalign should be covered to the same extent as conventional braces.
What payment options are available for Invisalign?
We will help you find options to make your treatment affordable.We have flexible and affordable monthly payment plans, many with no down payment and no interest! We also offer financing through CareCredit.CareCredit is a third-party patient financing program, specifically designed for healthcare expenses, which makes it easier for you to get the treatment or procedures you want and need.Visit CareCredit for more information.
Dr. Helen Ragsdale believes that it's never too late to improve your smile!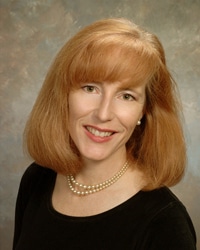 Imagine a perfect smile without the prolonged period of sharp metal and wires in your mouth. That's what invisible braces promise. Consult Dr. Ragsdale, who is specially trained and certified with the Invisalign system, and get on the road to great teeth without the ordeal of a metal mouth.
To determine if Invisalign® can help you get the smile you've always wanted, call our office to schedule a consultation with Dr. Ragsdale. In the meantime, please feel free to visit www.invisalign.com to learn more about Invisalign®, and be sure to ask during your consultation whether Invisalign® is right for you!
Austin Invisalign Before and After Pictures
Invisalign Before and After Image 1 shows straitening and rotation.
Invisalign Before and After Image 2 shows closing the gap between the top front teeth